infed.org
:

space to explore education, pedagogy, community-building, and change.
New
Dealing with the 'new normal'. Creating places of sanctuary, community and hope for children and young people in schools and local organizations. We explore how educators, pedagogues and practitioners work to create the conditions for education, learning and change in the context of the COVID-19 'new normal'.
Naomi Klein: globalization, capitalism, neoliberalism and climate change. Naomi Klein has probably done more than any other commentator, to raise public understanding of the relationships between capitalism, neoliberalism and climate change. Here we explore her contribution.
Richard Sennett: Class and the new capitalism, craftsmanship, cooperation and cities. Over 50 years Richard Sennett has contributed to our understanding of the experiences of class, capitalism and the life of cities – and our appreciation of Homo faber – humans as makers, users of tools and creators of common life. We explore Sennett's life and work and reflect on his achievements.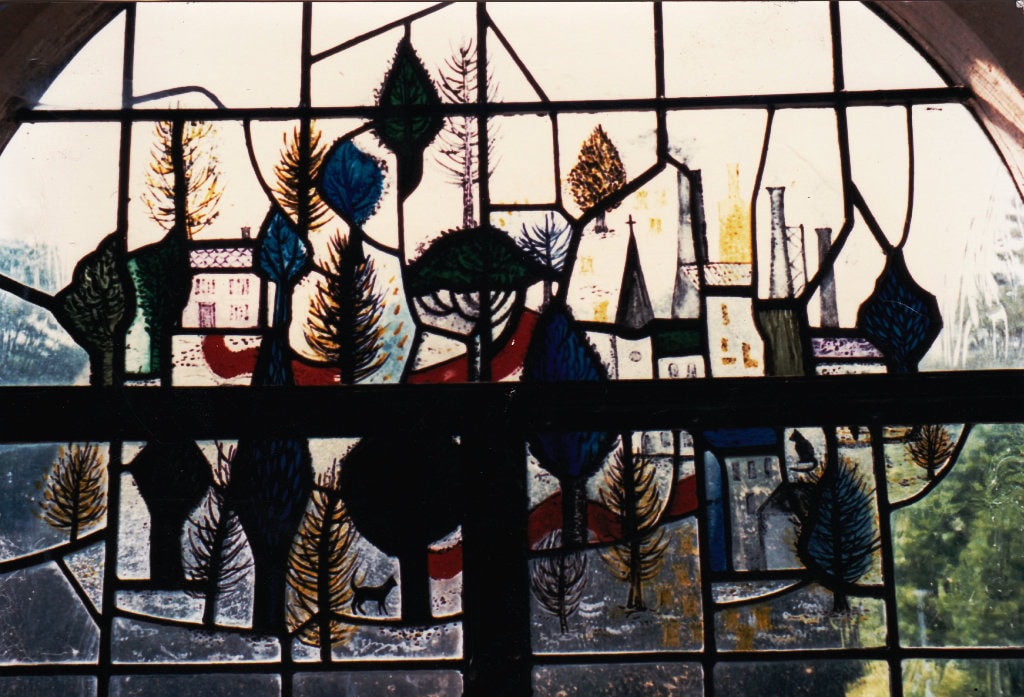 Memorial window for Josephine Macalister Brew at Avon Tyrell
Designed and made by Stella Gross
Three pioneers
We focus on three women who made contributions to work with children, young people and adults in the Second World War and after.
Pearl Jephcott, youth and the lives of ordinary people. Pearl Jephcott produced a series of influential studies of the lives of young people and was an important figure in the development of thinking about youth club work. She also undertook a number of studies that added significantly to our appreciation of working-class life. [Major update]
Josephine Macalister Brew, youth work and informal education. One of the most 'able, wise and sympathetic educationalists of her generation', Josephine Macalister Brew made a profound contribution to the development of thinking about, and practise of, youth work and informal education. [Major update with extended biographical detail]
Marie Paneth – Branch Street, The Windemere Children, art and pedagogy. Paneth was a talented painter, art therapist and pedagogue. Her book, Branch Street (1944) is a classic exploration of community-based work with children during the Second World War – and the healing use she made of art both with The Windemere Children (2020) and in later practice was pioneering. In this piece, we explore her work – mostly in the 1940s – and continuing relevance. [New]
Archives
Settlements and education. New in the archives – Will Reason's overview of educational provision in early university and social settlements (1898).
Henrietta O. Barnett – What has the Charity Organisation Society to do with social reform? New in the archives. "Might not—may not charitable effort be organised to remove some of the social conditions which stand as barriers to prevent, or anyhow make it painfully difficult for … people to live the highest, fullest, richest life?"
Samuel A. Barnett – Practictable socialism.  New in the archives. "Facing, then, the whole position, we see that among the majority of Englishmen life is poor; that among the few life is made rich. The thoughts stored in books, the beauty rescued from nature and preserved in pictures, the intercourse made possible by means of steam loco­motion, stir powers in the few which lie asleep in the many. If it be true, as the poet says, that men 'live by admiration,' it is the few who live, for it is they who know that which is worth admiration".
Featured
Friendship and education: In this set of articles we examine some key questions surrounding the theory and experience of friendship – and the significance for education and educators.
Explore
Head for the different sections on ideas, thinkers and innovators and practice. Visit our archive of materials that illuminate the development of informal education, community learning and development, lifelong learning and social pedagogy. Browse material within different categories. Scroll through the main index.
Acknowledgements: The picture – school – is by Jérémy Lelièvre | flickr ccbyncnd2
The image of Henrietta Barnett and Samuel Barnett was sourced from Wikipedia and marked as being in the public domain.